After 19 years at the helm Sheridan Minshull has retired from Lincolnshire Action Trust's Board of Management, making way for new Chair Jo Mead.
Sheridan became Chair of the charity, which supports people in the criminal justice system with everything from health and well-being to accommodation and finance, in 2001 after having been Lincolnshire's Chief Probation Officer for 15 years.
He has worked closely with Lincolnshire Action Trust's Chief Executive Alison Goddard, to oversee the running of the charity, including a merger with families' drug and alcohol support service Oasis in 2015 – which later became Young Oasis.
During Sheridan's time as Chair, the Trust also established the country's first Departure Lounge at HMP Lincoln which provides a temporary safe space for people when they've been released from prison.
"It has been a privilege to serve in the role of Chair of LAT and to support our skilled and dedicated staff and volunteers in their work to help those whose problems have brought them into contact with the criminal justice system over the last 19 years," said Sheridan.
"LAT was founded to continue the partnership work between the statutory and voluntary sectors started in the county when I was Chief Probation Officer between 1986 and 2001.
"It has since grown and developed to become a widely respected and valued organisation in the field of rehabilitation and family support.
"I am confident that it will continue to grow and prosper in the capable hands of my successor Jo Mead, the other trustees and the team ably led by Chief Executive Alison Goddard."
Taking on the role of Chair was a natural progression for Jo, who has known of LAT since it was set up in 2000 and has signposted people to its services.
Jo's background is in probation and adult social care and, until four years ago, she was Chief Executive of Derbyshire, Leicestershire, Nottinghamshire and Rutland Community Rehabilitation Company.
"I'm excited to have joined LAT as Chair of the Board," said Jo. "During my time as a Chief Executive, I learned a lot about the inner workings of an organisation and the importance of a board.
"Board members are led by a legal framework and are responsible for things such as pay, setting the tone of the organisation and its long-term strategy and enforcing health and safety to keep staff and clients safe.
"Like anything, the governance of an organisation is best done as a team and our board is certainly developing as a team; as we say a fond farewell to those who are retiring, we will be welcoming new members.
"Together with Alison, we will ensure LAT continues to be as successful as it has been for the last 20 years."
Alison said: "Having known Jo since before LAT was set up, I'm thrilled that she has been appointed as our new Chair. This is the start of a new chapter for LAT and I am really excited that Jo will lead the next period of development for us."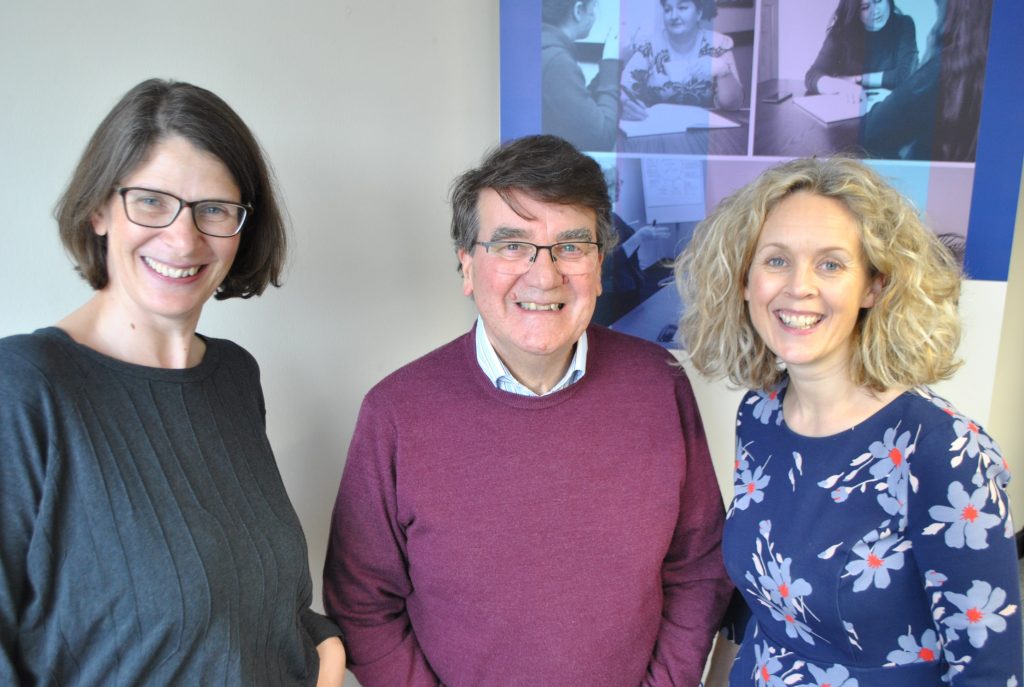 L to R: Jo Mead (incoming LAT Chair), Sheridan Minshull (outgoing LAT Chair), Alison Goddard (CEO)