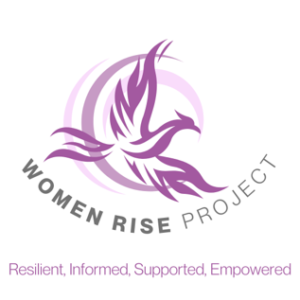 Lincolnshire Women's Centres
By women, for women
Women RISE is a new Trauma Informed service for women and girls delivered by women.   RISE will help to build resilience by providing information and support to empower women and girls at risk in Lincolnshire.  Delivered in a range of locations and involving a range of different partners, Women RISE will provide safe and confidential women-only spaces where women and girls can access a range of support, advice and training to equip them for life.
Do you need support or information to help you get the best out of life?
We promise a safe women-only space where you will only see female workers.
We offer kindness and compassion to women from all backgrounds, facing all kinds of issues, to empower them to live happier lives.
You can tell us as much or as little as you want to and we will listen without judging you.
We will help you to access the care and support you need.
At Lincolnshire Women's Centres we offer bespoke, trauma-informed one-to-one and group practical and emotional support to help you make the changes you want or access the services you need:
Accommodation
Relationships
Personal Wellbeing
Self-esteem
Health
Debt and finances
Lifestyle
If you are dealing with bereavement or trauma, know too much about oppression, violence,  abuse or self medication, have experienced homelessness or the criminal justice system.  If you are struggling or surviving  or want to help others, you are welcome to join us.
We promise to keep what you tell us confidential unless we need to share information about a crime or to keep you or someone else safe.  We will only share what is necessary and only with those who need to know.
Call 01522 806611
email WomenRISE@LATcharity.org.uk
Contact us to find out what is happening near you